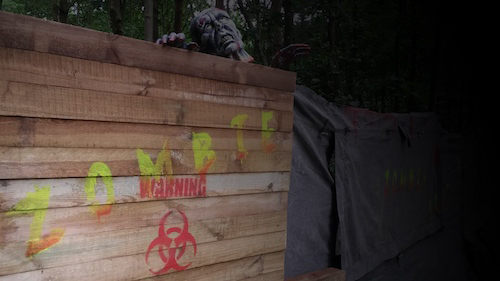 Zombie Experience Package
Part of our forest has been infected by flesh eating zombies!
Upon entering the undercover infected military camp you will be given:
Safety brief
3 Missions statements
3 shot Mossberg Pump action shotgun with fibre optic sight
(This is what they use in America often called "The enforcer", also used to remove door hinges, and yes this is the REAL thing!!)
8 shot Tactical PT85 .177 semi automatic air pistol with a red dot sight
10 shot .22 Smith & Wesson Revolver with open sights
14 shot .22 Tactical HW100 Air rifle with mill dot sniper scope
PPE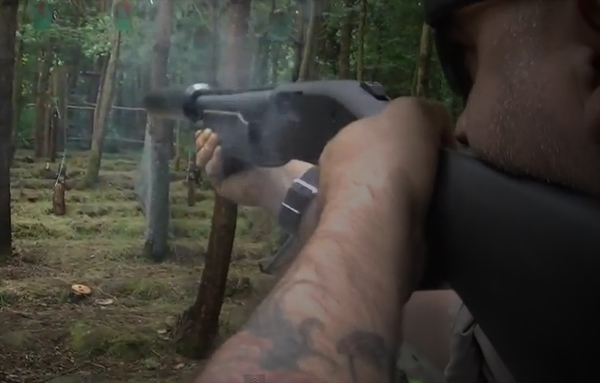 Using your weaponry you will have to complete three missions (Zombie Sniper Shooting, Zombie Pistol shooting and Zombie Blast Shooting) against the clock, to protect your base camp. The more zombies you kill the more points you receive. This zombie shooting experience is sure to get that adrenalin pumping!!!
Mission 1 - lurking in the dark woodland in front of you are 14 zombies (metal targets) at various heights and distances, you have three 1 minute bouts to spot and shoot the brains of as many zombies as possible. To gain as many points as possible you are going to have to tap into your inner sniper !!.....Steady your breathing, line up the illuminated crosshair on the brains of the zombie and gently squeeze that trigger and then find the next zombie.... tick tock, tick tock, the clock is ticking!
Mission 2 - To combat this zombie experience game you will need to take a firm stance, steady your hands and get ready to unleash a rain of fire using your semi automatic pistol. You have 3 attempts at shooting as many zombies as you can in the fastest possible time, gaining you valuable points. This shooting experience requires speed and accuracy. Are you up for the challenge?
Mission 3 - As the clock ticks you will need to move to various positions to get the best shot on your zombie (please note these are metal targets), rack"n"loading your pump action shotgun as fast as you can, your gunna have this baby SMOKIN !! After blasting the zombies you will then pick up a Smith & Wesson air pistol nickel revolver, with open sights..... destroy tomb stones to stop the rebirth of anymore undead zombies, 2 shots per tombstone see's you get full points but can you handle the pressure, the clock is TICKING!!
This zombie experience shooting game is a great activity for stag parties, hen party, family and friends days out, team building, corporate entertainment.